Follow These Five Accounting Tips That Could Save Your Business Time, Money, and Aggravation
Financial advice persists everywhere we turn: On the Internet, the radio, TV, and in your email and snail mail boxes. But what is often overlooked is some basic accounting advice that not only could save you or your company from difficulties associated with being audited but also save you time, money, and aggravation in the long run. Whether your business already has an accountant or you're looking to hire one, follow these five important pieces of accounting advice.
Be (or Get) Organized
The simplest and perhaps most important advice an accountant can give you is to stay organized. You've heard that there are "pilers and filers" when it comes to being organized. That may be true, but whatever your method, know where your documents are when you need them or if they are called for by the IRS. The better organized your papers and electronic files are, the less likely you'll have trouble in your financial matters whether they be tax-oriented or not.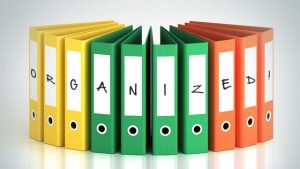 Keep Business Expenses Separate
An important part of being organized is to properly categorize your expenses as business or personal. Be sure to keep business expenses separate – don't tell yourself it's OK to blur the line or to "fudge" it. If or when you have an audit – internal or external – questions will assuredly arise about any questionable business expenses that may in fact be personal. Keeping business and personal expenses separate, too, will ensure that you don't accidentally pay for a business expense out of your personal funds without reimbursement. Some accountants like to say, "If you want to reduce your business expenses, reduce your personal expenses." That's an indirect way of saying keep them separate.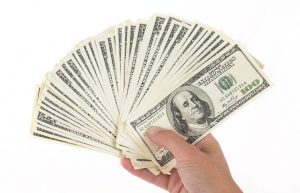 Document Business Expenses
While you're keeping your business expenses separate from those that are personal, be sure to create – and maintain – a paper trail on your business expenses. Of course, many of those expense records may also be in electronic form, but you get the idea. The more documentation you keep on your business expenses, the better. Simply stated, for each expense, document and be able to answer these questions:
Who incurred the expense?
What was purchased?
Where was the purchase made?
When did the transaction take place?
Why was the item or service needed? and
How much did it cost?
Do an Internal Audit
When your documents are in order, you've successfully separated your personal and business expenses, and you have your expenses documented, you'll have little to worry about when you're audited. And the best way to get ready for an IRS audit is to perform an internal audit. When your accountant conducts an internal audit, you may feel like your business is being turned inside out. It is, and that's OK. Better to turn your business inside out and make corrections to your financial records on an internal audit than to have to answer to Uncle Sam in the form of a penalty.
File and Pay Taxes
Above all, perhaps the best piece of advice a wise accountant will give you is to file and pay your taxes on time. Just at the federal level, there are at least five forms of tax that apply to businesses. They are: Income tax, estimated tax, self-employment tax, employment taxes (Social Security, Medicare, federal income tax withholding, and federal unemployment tax), and excise tax. These are in addition to any state and local taxes, which vary according to the location of your business. Financial penalties for failure to file, failure to pay, failure to pay estimated tax, and dishonored check/payment ("bounce") have the potential to cause a significant financial setback to your business or even cause it to close. Having an excellent accountant on staff – or contracting with an accounting firm – to meet your tax filing and payment deadlines is even better than doing it yourself.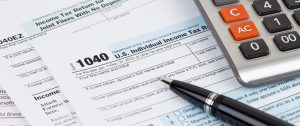 Donohoo Accounting Services is a professional accounting services provider, dedicated to helping our clients overcome the challenges and burdens that small businesses face. To learn more about how Donohoo Accounting can help your business prosper, call us today at 513-528-3982 for a free consultation.