The IRS defines a charitable contribution as "a donation or gift to, or for the use of, a qualified organization." You must abide by certain rules to claim charitable donations on your taxes legitimately. Do you know the tips for handling donations on your taxes?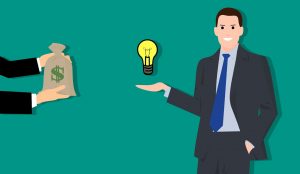 Charitable Contributions what Are They?
Donations include property such as vehicles, household items, clothing, land and cash contributions.  You can only deduct the fair market value (FMV) of any property you donate.
How Do You Determine The Fair Market Value?
Fair market value includes donations of noncash property of items like clothes, household items, land and cars additionally stocks may qualify. The FMV comes down to the price the item you are donating and how much it would sell for on the open market.
Do Your Expenses Qualify as a Charitable Tax Deductions?
You can claim a tax deduction for expenses you acquire:
To cover a live-in student who is sponsored by a qualified organization.
Out of pocket while serving as a volunteer for a qualified organization.
For questions of what counts as a deductible charitable contribution, consult Donohoo Accounting Services.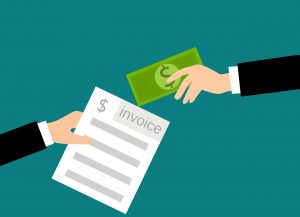 Which Organizations Qualify to Receive Charitable Contributions?
The government allows the following types of establishments qualified to take tax-deductible donations:
Religious (such as churches, mosques, synagogues and temples)
Literary
Educational (such as nonprofit schools)
Charitable (such as American Red Cross, Boys and Girls Club of America, Goodwill, Salvation Army and United Way)
Those working to prevent cruelty to children or animals
Scientific
Federal, state and local governments (for contributions intended for public purposes)
These Charitable Contributions Are Not Tax Deductible?
As a general rule, donations to individuals, political organizations and candidates for public office are not tax deductible. The same goes for gifts of money or property given to:
Homeowners associations
Sports clubs
Chambers of commerce
Civic leagues
Social clubs
Labor unions
Civic leagues
How Can I Be Sure I'm Donating to a Tax-Exempt Organization?
The easiest way to confirm that you are donating to a tax-exempt organization is to ask the organization directly for proof of their tax-exempt status. You also can search for charities using the Exempt Organizations Select Check tool or confirm tax-exempt status by calling the IRS at (877) 829-5500.
Cash Donations Receipts To Keep
If you donate by check, cash or some other monetary gift, you must provide written communication such as a bank record, payroll deduction records or written acknowledgement from the tax-exempt organization with your tax return. This written proof must include:
The name of the organization.
The date you made the contribution.
The amount of your contribution.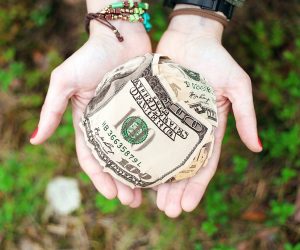 If you still have questions about what is a taxable donation or what constitutes a taxable donation please contact Donohoo Accounting at 513 528 3982.  We specialize in helping small businesses with all you taxable needs.